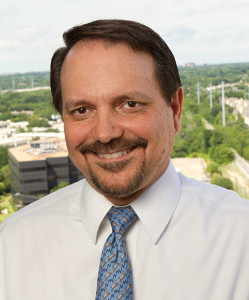 Tim Painter, MBA, MM
Tim Painter has been serving as an advisor to families and individuals regarding their financial and life planning needs for over 30 years. His passion has always been serving as a guide to his clients as they plan for their futures. Many of the families he has served have turned to him as a resource as they were seeking a senior residence and care communities for themselves or loved ones. Tim's expertise in financial planning includes tax and estate planning, and investment management.
The challenge of finding good care for seniors hit close to home when Tim's father and step-mother could no longer maintain the level of independence they had enjoyed at their home in rural Tennessee. That is when Tim and his brother offered to move their parents to Dallas so the family could better care for them.
When they began their research, Tim and his brother realized there were an overwhelming number of senior residential communities in the Dallas-Fort Worth area, and there was no easy-to-access, up-to-date database or free resource that met Tim's rigorous standards of excellence to find care for his parents.
Tim, his brother and the employees of their advisory firm conducted hours of original research, first narrowing by geographic location, then by types of communities, then by care levels provided, which still left them with over a dozen places to tour. After Tim and his brother toured almost 15 communities, they finally found the right fit for his parents. Tim's father asked the question, "How do families who don't have the time and resources to conduct original research find a good place to live?"
Tim realized that he could apply the high standards of advice and care he had been providing to families for over 30 years in helping seniors and their families find a community to call home.
Tim is eager to bring his customized, high-touch concierge style of serving clients to the senior referral arena and using a no cost to seniors and their families' business model.
Read More